INTERNAL EXPLOSION GUN-ENGINE THAT CONVERTS HEAT, PREVIOUSLY WASTED, INTO EXTRA WORK
CA2476167 (2006-02-12)

This invention deals with the efficiency of engines. It proposes to replace current combustion with explosions of fuel to eliminate losses of fuel (caused by disintegrations of fuel), improve internal pressure, and eliminate black engine deposits together with emissions of black particulates. The invention proposes to replace the cylinder head of prior art engine with a harmonic oscillator that shields the work-piston from explosions and eliminates excessive stress in crank and related parts. The oscillator is explosion driven. It comprises a gun-device, to explode fuel and convert energy released by explosions into kinetic energy stored in a free oscillati ng mass. To prevent heat losses, water injections replaced current cooling in this invention. The heat is preserved in the resulting steam and converted to extra work. The conversion does quadruple the efficiency, which cuts fuel consumption and GHG emissions in 80%. In addition, the water injections block NOx synthesis.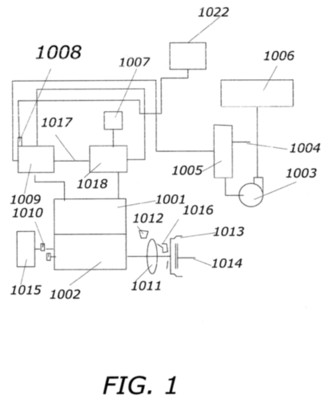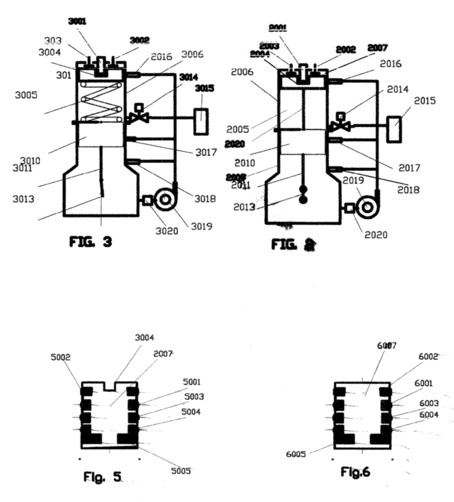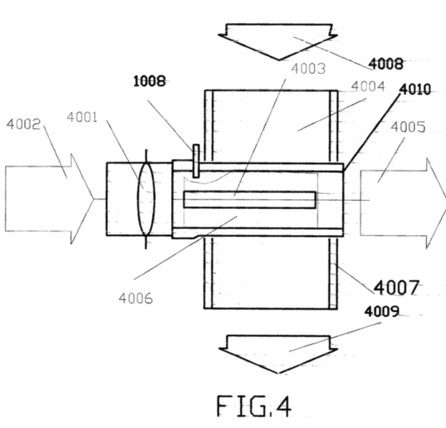 (Source: Rex Research)

More information in European Patent Office database (a copy on esp@cenet pages).